ASEAN Scholarship for Malaysia
Scholarship details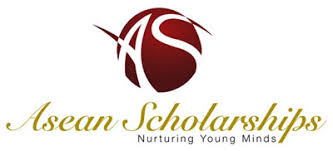 ASEAN Scholarship for Malaysia
These ASEAN scholarships are for students from Malaysia joining Secondary 1, Secondary 3 or Pre-university 1 in selected Singapore secondary schools or junior colleges. Find out if you are eligible and how to apply.
MOE offers scholarships to bright young students from ASEAN countries and China to study in Singapore. We partner various organisations to administer these scholarships.
Students will have opportunities to broaden their horizons and develop important skills such as leadership, communication and other life skills. They can also help to promote goodwill and understanding among young people from different countries and Singapore.
Who is eligible
Malaysia nationals who:
Are proficient in English
Have done consistently well in school examinations
Have a good record of participation in co-curricular activities
Types of scholarships
| | | | |
| --- | --- | --- | --- |
| Type of scholarship | Year of birth | Current school level | Duration of scholarship |
| Secondary 1 | 2007 to 2009 | Standard 6 or Form 1 | 6 years |
| Secondary 3 | 2005 to 2007 | Form 2 or 3 | 4 years |
| Pre-university 1 | 2003 to 2005 | Form 5 (or similar) or taken the SPM or GCE O-Level examination | 2 years |
Each scholarship leads to the Singapore-Cambridge GCE A-Level certificate or similar qualification.
The scholarship is renewed each year based on the scholar's performance in school.
Benefits
The scholarship covers:
Annual allowance with hostel accommodation
Settling-in allowance
Return economy airfare for East Malaysians or return transport allowance for West Malaysians
School fees
Examination fees for GCE O-Level and A-Level (once only, as applicable)
Subsidised medical benefits and insurance cover for accidents
KEY DATES
Mar to May 2021
Apply
Submit your application online. Jun to Sep 2021 (tentative)
Attend selection test and interview
Shortlisted candidates will be informed at least 1 week in advance to attend the selection test and interview.
The selection test and interview may be held in the following cities if there are enough shortlisted candidates:
Kota Kinabalu
Kuala Lumpur
Kuching
Penang
Johor Bahru
Only shortlisted candidates will be notified.
How to apply for The ASEAN Scholarship 202
Apply online Click here | Full Scholarships CLIK HERE

Advertisement





(Visited 251 times, 1 visits today)